Blueprint 360 was created to improve a broken industry and allow each client to enjoy an unexpected level of clarity and control.
In our experience, we have found that individuals want the kind of relationship with their financial advisor that involves no pressure, no sales hype, and reasonable fees. Instead, they want and expect an accurate appraisal of their financial situation that is both comprehensive and holistic. They also want to participate in the planning and wealth building process. Out of this belief, Blueprint 360, a financial planning concept and decision making framework, was created. Through our educational process we will show you how to achieve your dreams and meet your goals, allowing you the freedom to enjoy life with the peace of knowing that you and your family are taken care of financially.
We are committed to putting you first. Before we make any recommendations, we want to understand not only your goals, but the "why" behind them, how you make decisions and your priorities. We offer a diverse range of products and services to help secure your financial future. Whether that means growing your assets, saving for college or keeping more of your hard earned dollars, the strategies we offer are designed to support your financial well-being. When there is an event that directly or indirectly affects you – from new employment, a change in tax law, personal or family health challenges, a new marriage, additions to your family, or divorce – we will be by your side with proactive, well-considered advice based on years of experience.
We value transparency, integrity, and accountability. These core values mean that we enter into a fiduciary relationship with each client, ensuring that we act in your best interest at all times. We are dedicated to industry best practices and our commitment to excellence drives us to continually seek new and innovative ways to make your plan more efficient. Referrals from our existing clients are the main source of new business for our firm, so we take our relationship with you very seriously. We invite you to explore our site and learn more about our team, our perspective and how our comprehensive approach to wealth management can add more certainty to your financial future.
Feel free to
contact us
for an initial consultation or additional information.
We look forward to growing with you.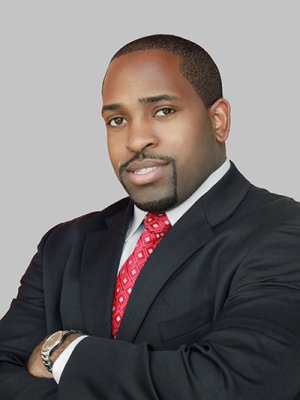 About Charles Adi, Financial Advisor
Charles Adi specializes in assisting individuals, families and business owners in attaining financial freedom by doing the most with what they have. By matching individual situations with suitable financial strategies, Mr. Adi provides each client with their Financial Blueprint, a comprehensive report that integrates cash flow, tax, insurance, and investment planning strategies, geared towards achieving each individual's desired objectives. With Financial Blueprint in hand, his aim is to empower individuals to make informed financial decisions and confidently state, "When life happens, I will be prepared."
Mr. Adi has over 10 years of experience in the financial service and accounting industry and is a speaker on numerous financial planning concepts and topics. Upon graduating from Louisiana State University with a B.S. in Accounting, Mr. Adi spent several years with a Global Accounting firm prior to joining Wealth Development Strategies in 2010.
Mr. Adi holds the Series 7 (General Securities Representative), the Series 66 (Uniform Investment Adviser) FINRA securities registrations along with the Texas Life, Accident and Health Insurance license, and offers fee-based planning services through Wealth Development Strategies Investment Advisory Services, Inc., a Registered Investment Advisor registered to offer investment advisory services solely in the state of Texas. Mr. Adi participates in several nonprofit and civic organizations including the Financial Planning Association of Houston, National Association of Black Accountants and the United Way, to name a few. A member of Omega Psi Phi Fraternity Inc., lover of the arts, and supporter of the youth, Mr. Adi routinely donates his time and resources to initiatives and organizations supporting their cause.